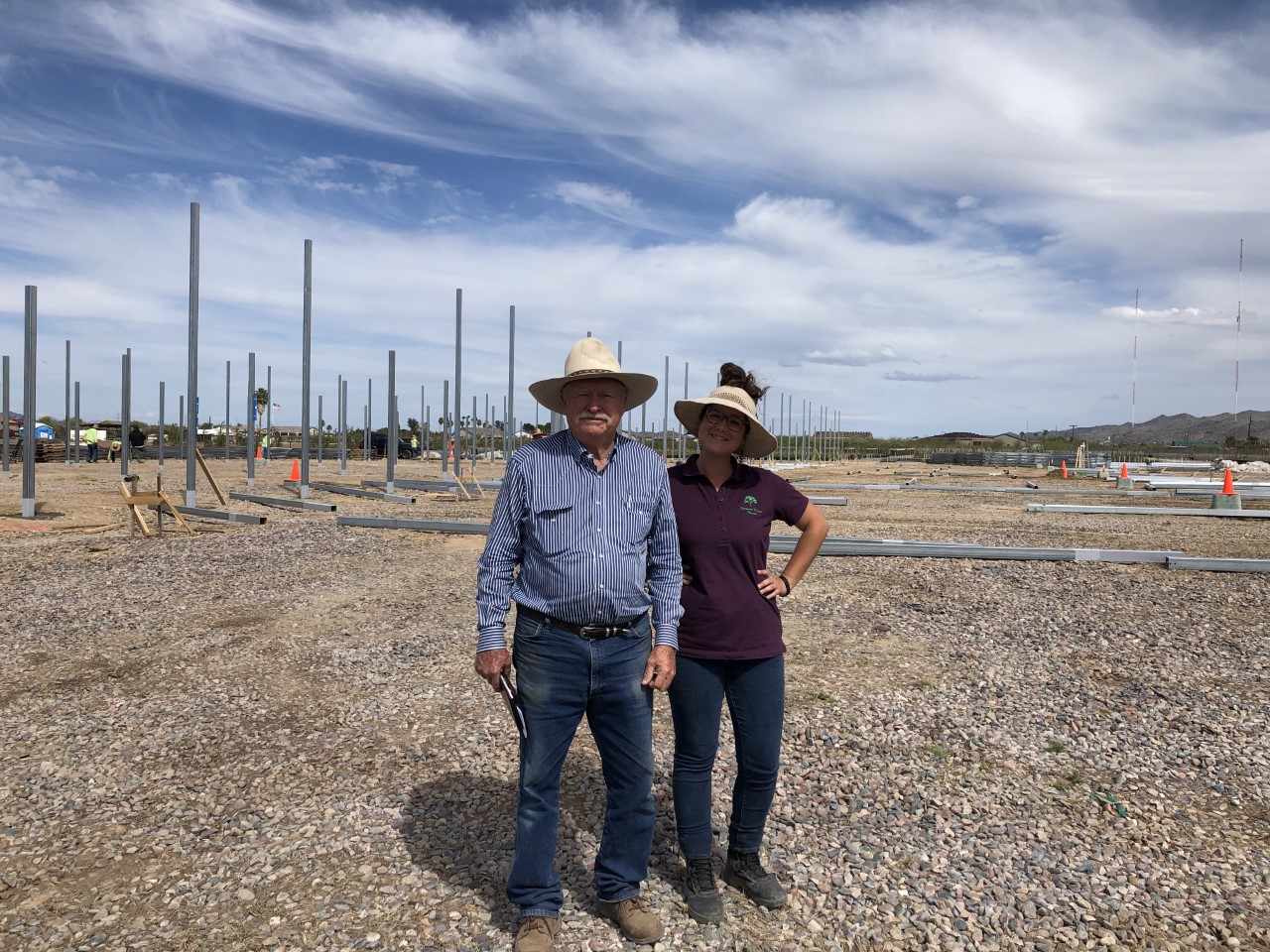 Desert Tree Farm Decorates the West with Climate Adapted Plants
For more than 40 years, Desert Tree Farm in Phoenix, AZ has been able to excel as one of the largest and oldest producers of quality climate adapted plants in the country. In 1975, the company began building a reputation and today they have become a major name in the wholesale tree industry. The farm's motto is Growing Plants for Arizona's Future™ and its mission is to provide robust trees, shrubs, cactus and groundcovers that are both drought tolerant and desert-adapted. The farm performs all of its growing and propagation in commercial greenhouses manufactured by Agra Tech, one of the largest greenhouse companies in North America.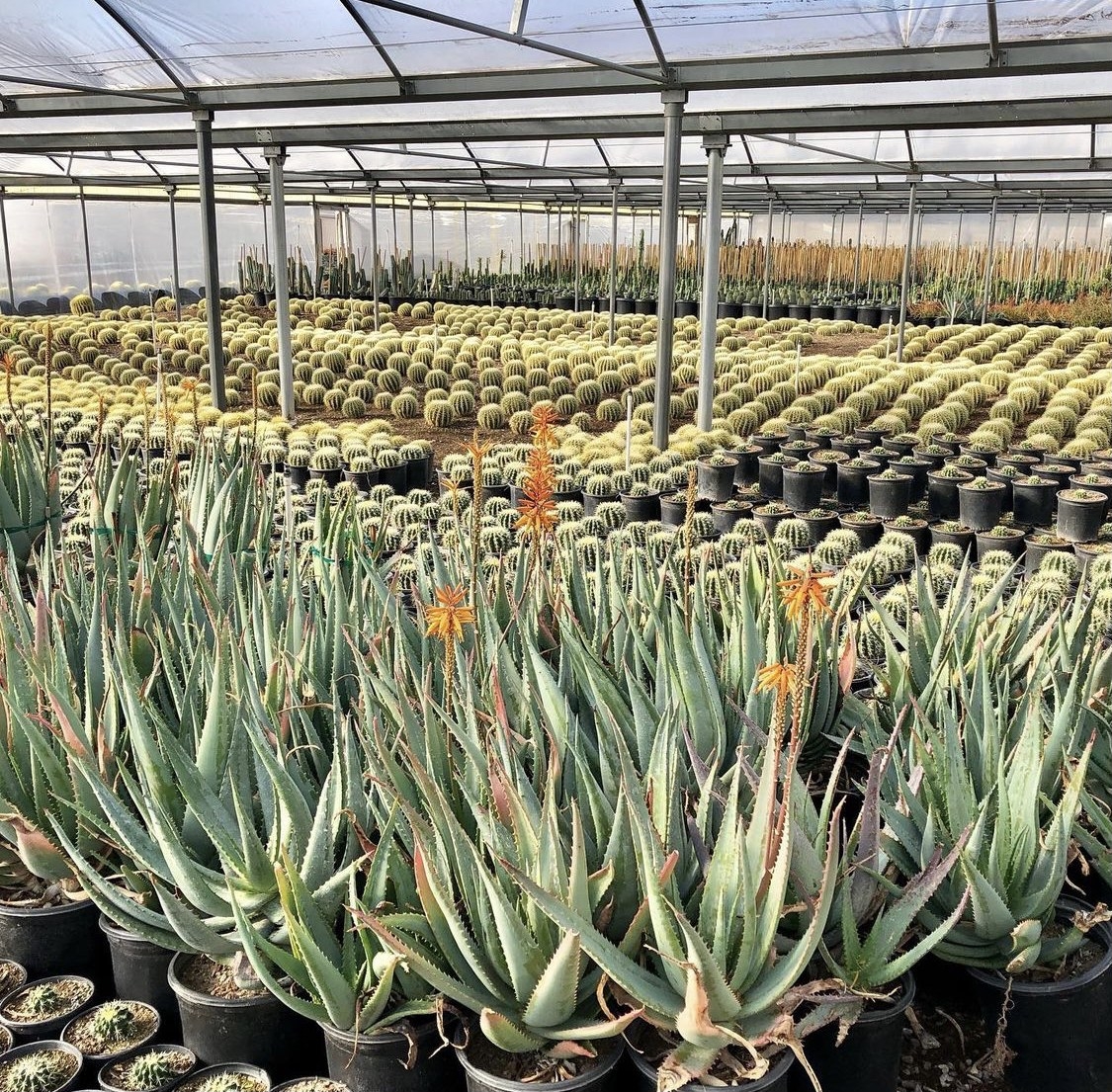 Production Manager Chelsey Hull does "just about everything" at Desert Tree Farm as she assists the Founder/Owner John Augustine, a fifth-generation farmer in every aspect of the operation.
It's a huge undertaking to manage a crew of 60 as they turn countless seeds and cuttings into healthy plants, but it's more than just a job for Hull-it's a calling.
Recently, the Desert Tree Farm moved most of its propagation and growing operations to a new location to become more efficient and centrally located. Their former location was in North Phoenix on 15 acres, but it badly needed to be updated.
It was a matter of completely refurbishing it or selling it," Hull said. "In January, we moved everything into our South Yard, which provides us with more than 90 acres. Most of the growing happens here now and we're more efficient as a result. It just made sense."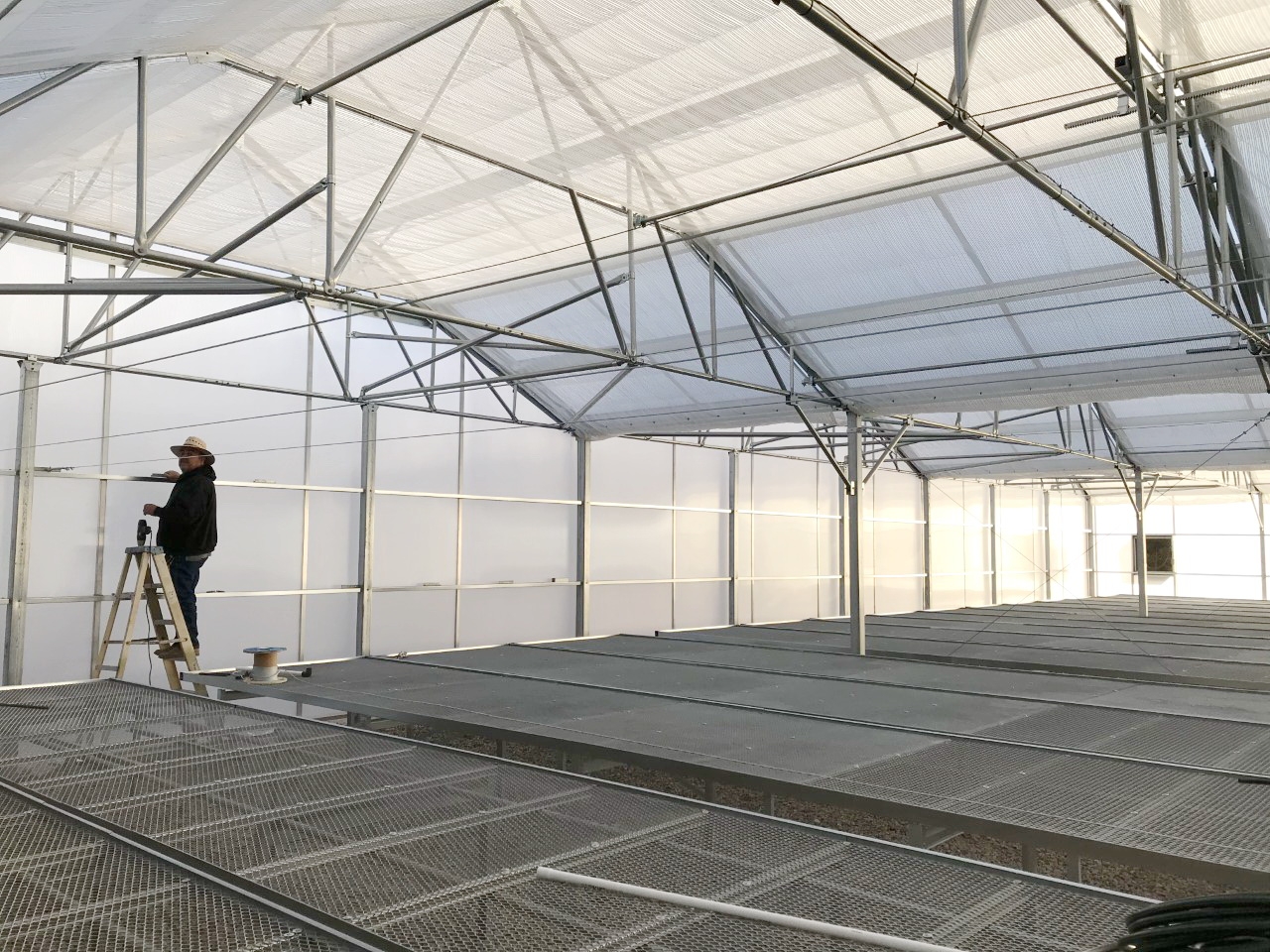 Ground covers, cactus, citrus, shrubs, climbing vines and ornamental trees in containerized plants up to 25 gallons are all represented in Desert Tree Farm's inventory. If you live in Arizona, California, Nevada, New Mexico and Texas, you have likely seen plants that are currently available through the farm.
Through decades of research and development, Desert Tree Farm holds the first U.S. Ornamental Plant Patent in Arizona, and has patented and trademarked many new plant cultivars, many of that have been incorporated into our Southern Arizona landscape over the years. Some of these trademarks include the Maricopa Red™ Calliandra californica, Arizona Mesquite™ - Prosopis chilensis, and a patented Sarita - Calliandra californica.
Offering more than 200 species, the farm can meet the needs of its wholesale clients and retailers such as garden centers, as well as carrying the quantities necessary for large-scale projects like schools, freeway installations, shopping centers and golf courses.
"One of our strengths is the fact that we have a deep inventory, which means that landscaping and construction companies can come here and fill their orders completely," she said. "That's why we have become a one- stop shop for many of our customers. We also attribute our success to our dedicated, hardworking, and skilled employees."
The farm's relationship with Agra Tech goes back 30 years or more, Hull said. "We have been buying Agra Tech greenhouses for a long time because they can save us labor and are easy-to-use. We put our structures through a lot of wear and tear and rely on them to work right. Our attitude is if it's not broken don't fix it."
The farm decided to go with 11 Insulator gutter-connected greenhouses for propagation and seven Solar Light greenhouses (a total of over 38,000 sq ft) to grow the plants with a wide range of accessories in its South Yard.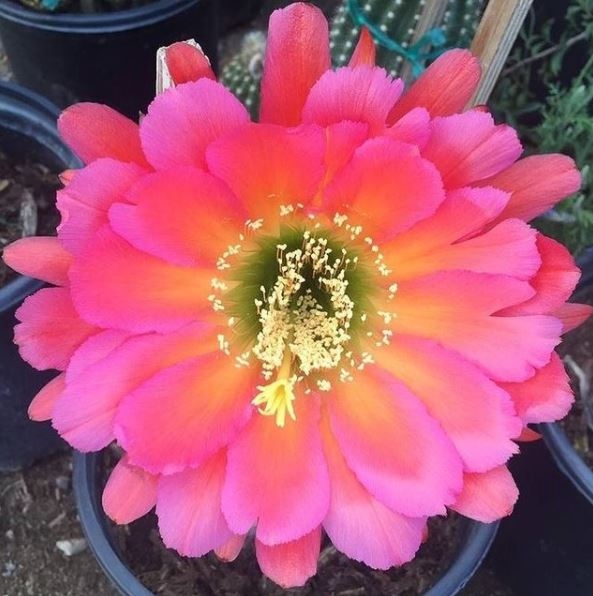 "We use Agra Tech's automated energy curtain system that opens and closes easily," Hull said. "It saves us time and it keeps our people off the roof, which is a big plus and a safety issue. We also added rolling benches to eliminate a lot of wasted space and open up our walkways, which has been a huge plus for our production."
Another reason why the Desert Tree Farm is happy with their Agra Tech greenhouses is the fact that they are backed by solid customer service. "Working with the Agra Tech team is great--they're so knowledgeable and dedicated to what they're doing," Hull said. "Our Agra Tech Rep Jim Bergantz was amazing! He assisted us with the permitting process and their follow through was excellent. He also presented us with a lot of different configurations—I felt like we had a team of engineers and designers working for us. In addition, Agra Tech recommended Kira Construction from San Diego, CA to assemble the structures and they did a great job."
As Desert Tree Farm breaks in their new Agra Tech greenhouses, the future looks bright. The farm is now more efficient than ever and using cutting-edge equipment and techniques to produce the finest climate adapted plants in the West.