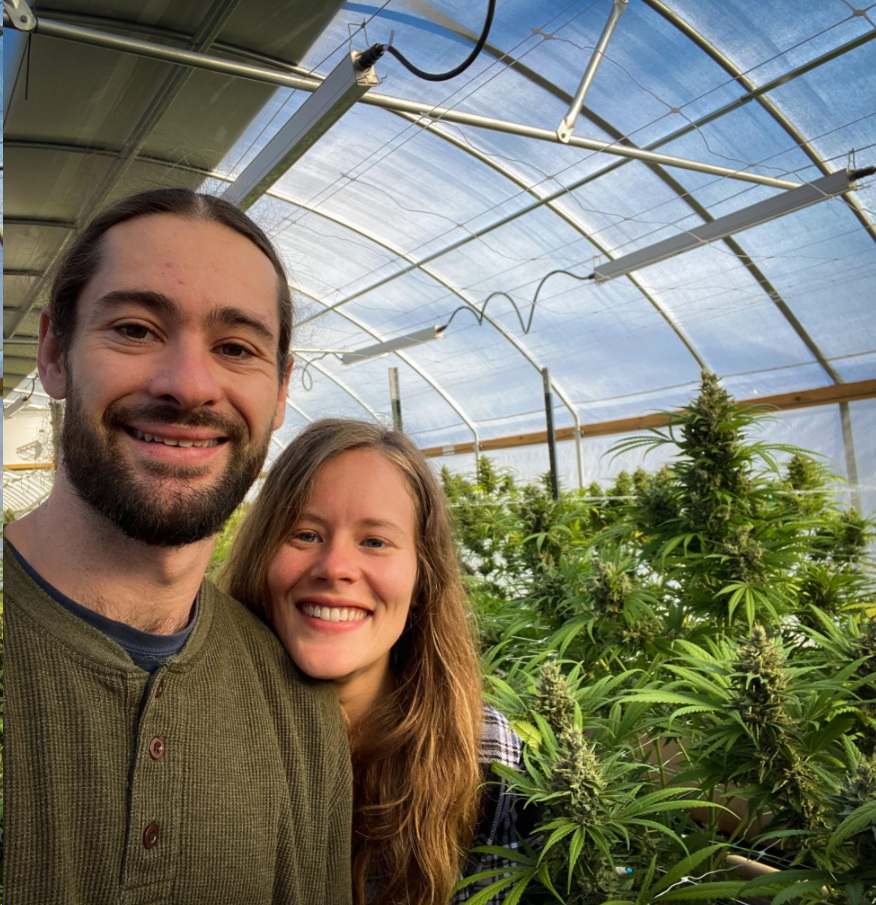 Subtle Seed Farm Growing Medicinal Hemp Using 2 ATI Greenhouses
Subtle Seed Farm is a 22-acre industrial hemp farm that's based in Rutherfordton, North Carolina, and part of the North Carolina Industrial Hemp Pilot Program that was created to study the economic viability of hemp production in the state, for applications that range from medicinal to industrial.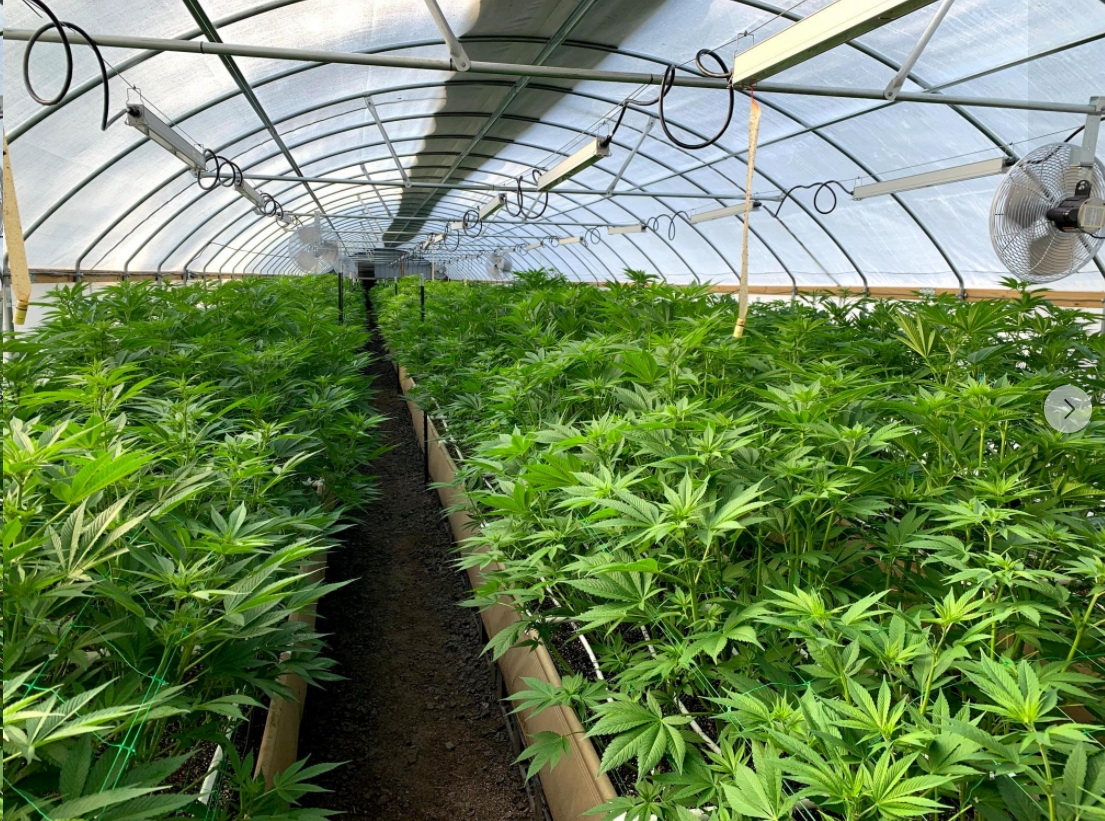 The farm raises some of their plants in-ground and also inside using two Cold Frame (20 ft. x 144 ft.) greenhouses that the company acquired recently from Agra Tech in Pittsburg, CA.
Subtle Seed Farm grows hemp for medicinal CBD use, featuring a series of full spectrum hemp tinctures with names like Vibrant, Mellow, Intimate, Vigorous, and 4-Legged (designed for pets), as well as smokable flowers and pre-rolls.
Co-owners Jes Shick and Bobby Gibbs came together to start the farm over their shared passion of cultivating their favorite plant. Their mission is to source the highest quality hemp medicine currently on the market, and with the support of an amazing community they are excited to share their craft hemp extracts and smokable flower.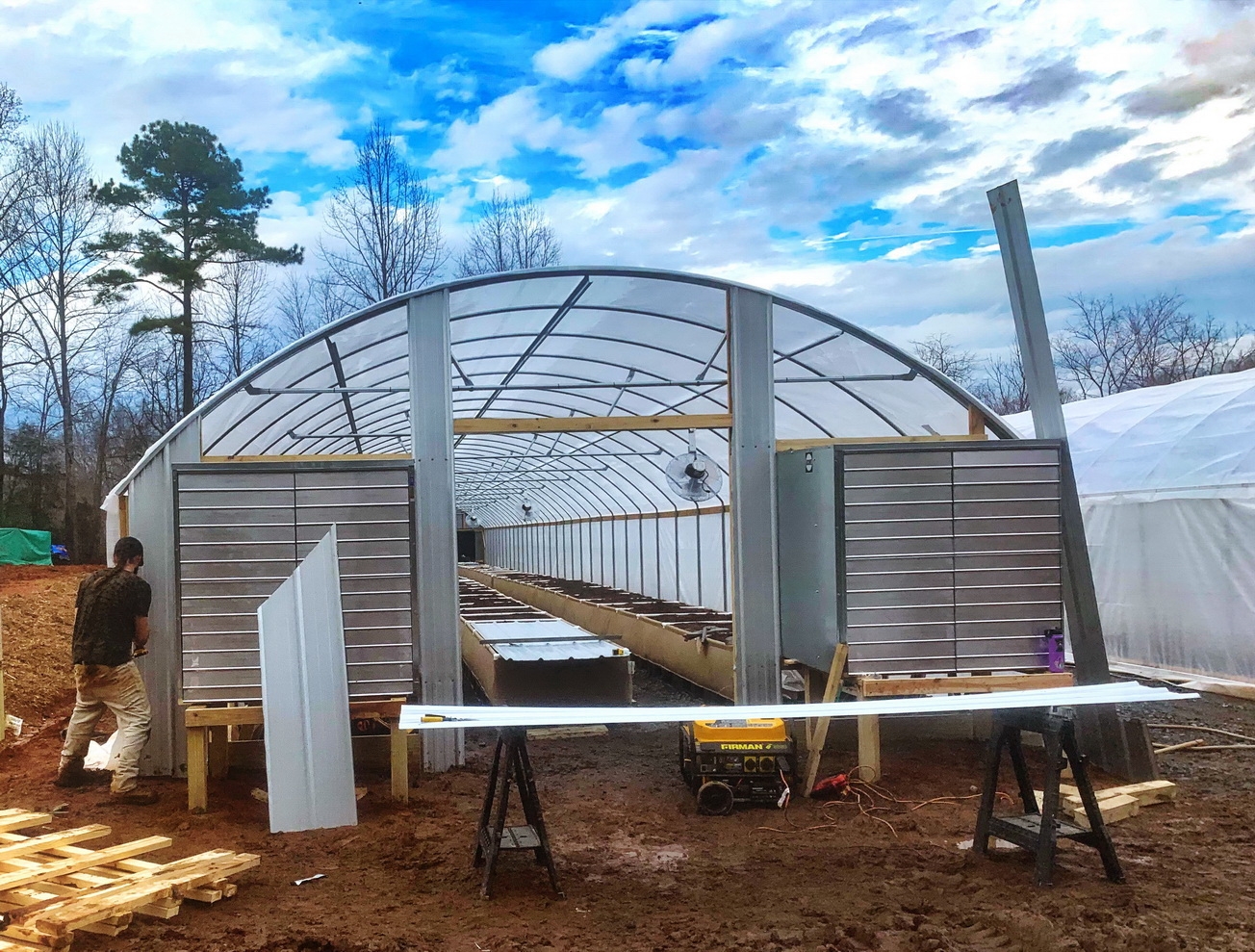 At Subtle Seed Farm, growing hemp is a calling, not simply a job. "As a co-working couple, we share a passion for the medicinal, spiritual, and agricultural art of growing hemp," their website says. "This passion drives our efforts to stay on top of latest research and knowledge to better produce large amounts of quality, organic CBD buds. It also inspires dedication to continued education, both from the latest horticultural research, and from the hemp plants themselves."
The couple was initially drawn to Rutherford County, NC because of its business-friendly approach and the area's exceptional climate conditions, Bobby explained. "We benefit from an isothermal belt here, in which a temperature inversion results in milder temperatures that contribute to longer growing seasons than in the immediate surrounding region. It enables us to easily and affordably grow plants year-round, which is huge for us. Also, the permitting was so easy--$250 and we were pretty much up and running."
Rutherford County is a very conservative area, so when Jes and Bobby entered the picture, some of the tight knit local community was a little reluctant to accept them with open arms. "We were definitely the talk of the town for a while," Bobby said. "They must have thought, who are these city folks invading our county? Once they saw what we were doing and how hard we were working, they warmed up to us and our neighbors are always around to help us when we need it."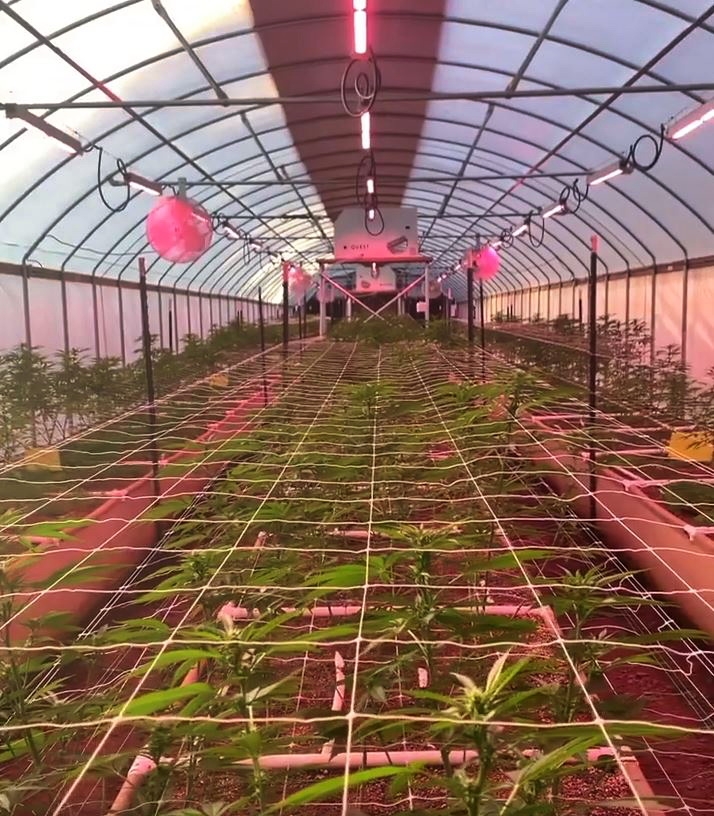 With two Agra Tech greenhouses in full operation, the farm has the capability of producing three to four crops annually from the structures. Dan Monk and Adam Pound from Agra Tech were integral to the entire process that included planning and advising Jes and Bobby on every aspect of the construction and setup.
"Their technical guidance was instrumental," Gibbs said. "We had a lot of questions along the way, and Dan and Adam answered them all. They're extremely knowledgeable and also very patient, which was perfect for us because we had never done any of this before. Our plans were not standard, that's for sure, but Agra Tech knew exactly what we needed to do and accommodated all of our very specific budget and needs. They are custom designed with several features that will help us to withstand extreme cold weather. We beefed them up with extra purlins, additional tie bars, a de-humidifier, and more than 100 LED lights. We made sure that the roof is strong enough to handle the snow and heavy rain."
While many greenhouse farmers hire contractors to assemble their Agra Tech greenhouses, Jes and Bobby decided to do it themselves. "We broke ground and 4.5 months later we were finished inside and out," Jes said. "We needed a little assistance to unload some of the building materials and a few other things. Every day, we went and did a little more of the construction. It was a great learning experience and we know now that we can build them because we plan on getting two more down the road."
That's right, the goal is to build two more Agra Tech Cold Frame greenhouses in the near future to accommodate anticipated growth at Subtle Seed Farm, Bobby said. "Our relationship with Agra Tech is important to our growth and ongoing success. We're really happy with this entire experience and the great support we have received from Agra Tech. We look forward to our next chapter with an awesome company like Agra Tech."