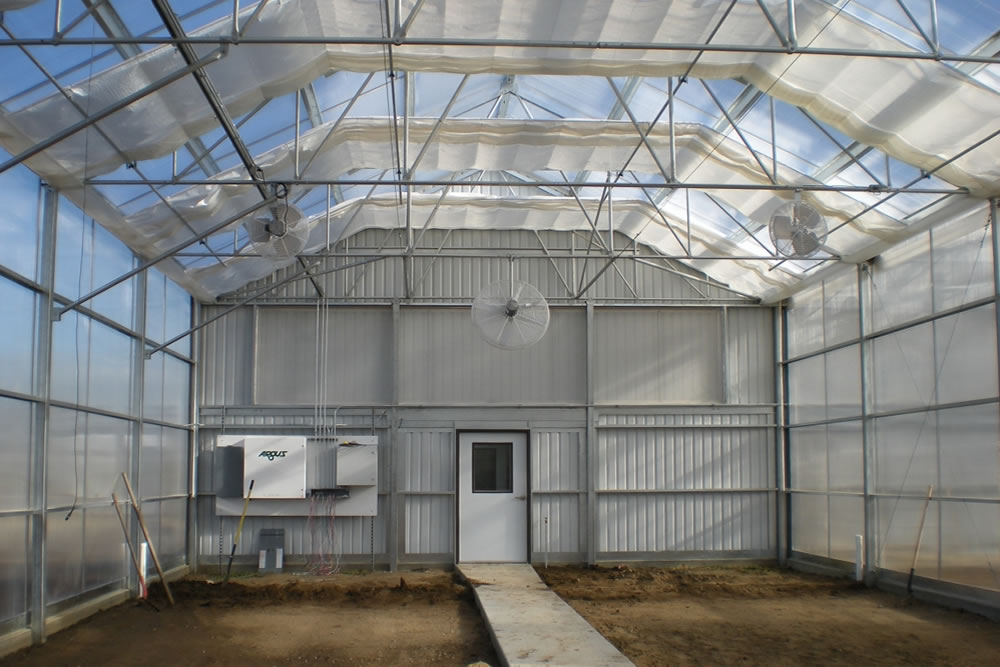 Positive-pressure greenhouses fulfill research station's need.
The Lindcove Research and Extension Center (LREC) at the University of California is the home of a program that's responsible for the introduction, therapy, pathogen testing and distribution of germplasm to the citrus industry and researchers of California and other states. Since the 1960s, when the first Citrus Clonal Protection Program (CCPP) trees were planted at LREC, the CCPP has found it necessary to move its operations from open field plantings to protective screen structures and, finally, to positive-pressure greenhouses. The goal is to keep harmful insects away from valuable germplasm.
"The budwood tree sources we are protecting are of high value because they require years of investment in comprehensive therapy and testing, as well as multiple years of fruit and growth evaluations for their establishment," says Georgios Vidalkis, director of the CCPP that sponsors the greenhouses at LREC. "In addition, these trees distribute about 35,000 buds per year, which translates to millions of field trees produced by nurseries throughout the U.S."
Greenhouse growers looking for similar protection can learn from the experience at LREC. To provide protection at this particular site, CRB contracted Agra Tech to design, manufacture and construct positive-pressure greenhouses. These greenhouses use positive-pressure cooling to prevent insect entry. Key among the project's requirements was the need to connect the lab directly to the greenhouse. The lab needed to be an entirely sealed and safe environment.
Agra Tech's engineers designed and incorporated entry vestibules, which safely seal and connect the structural elements. One greenhouse was built primarily to house and grow citrus rootstocks for propagation and re-propagation of the budwood tree sources. The other will be utilized for the maintenance of a duplicate collection of varieties.
Post Info:
Published on:
05/30/2012
Post by:
Admin
Category:
Controlled Environment Greenhouse
Greenhouse Structure
Insect Exclusion
Positive Pressure
Tag(s):
#Agra Tech
#CCPP
#Citrus Clonal Protection Program
#Citrus industry
#Georgios Vidalkis
#Germplasm
#Greenhouse growers
#Greenhouses
#Lindcove Research and Extension Center
#LREC
#Nurseries
#Positive Pressure
#University of California
Gifted Gardens is Growing with the Help of Agra Tech, Inc.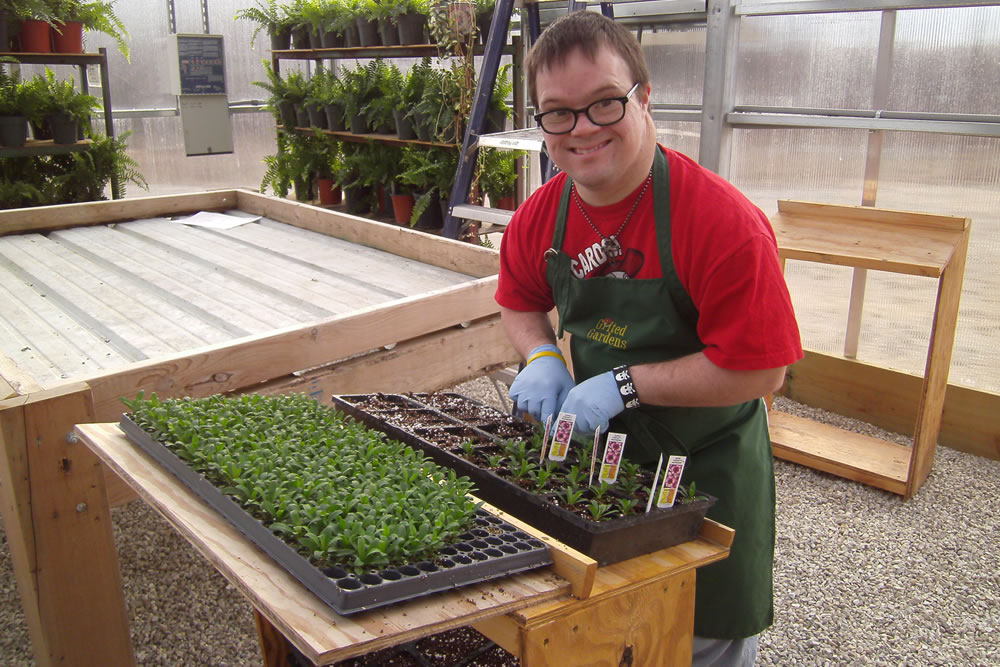 Next
Evaporative Cooling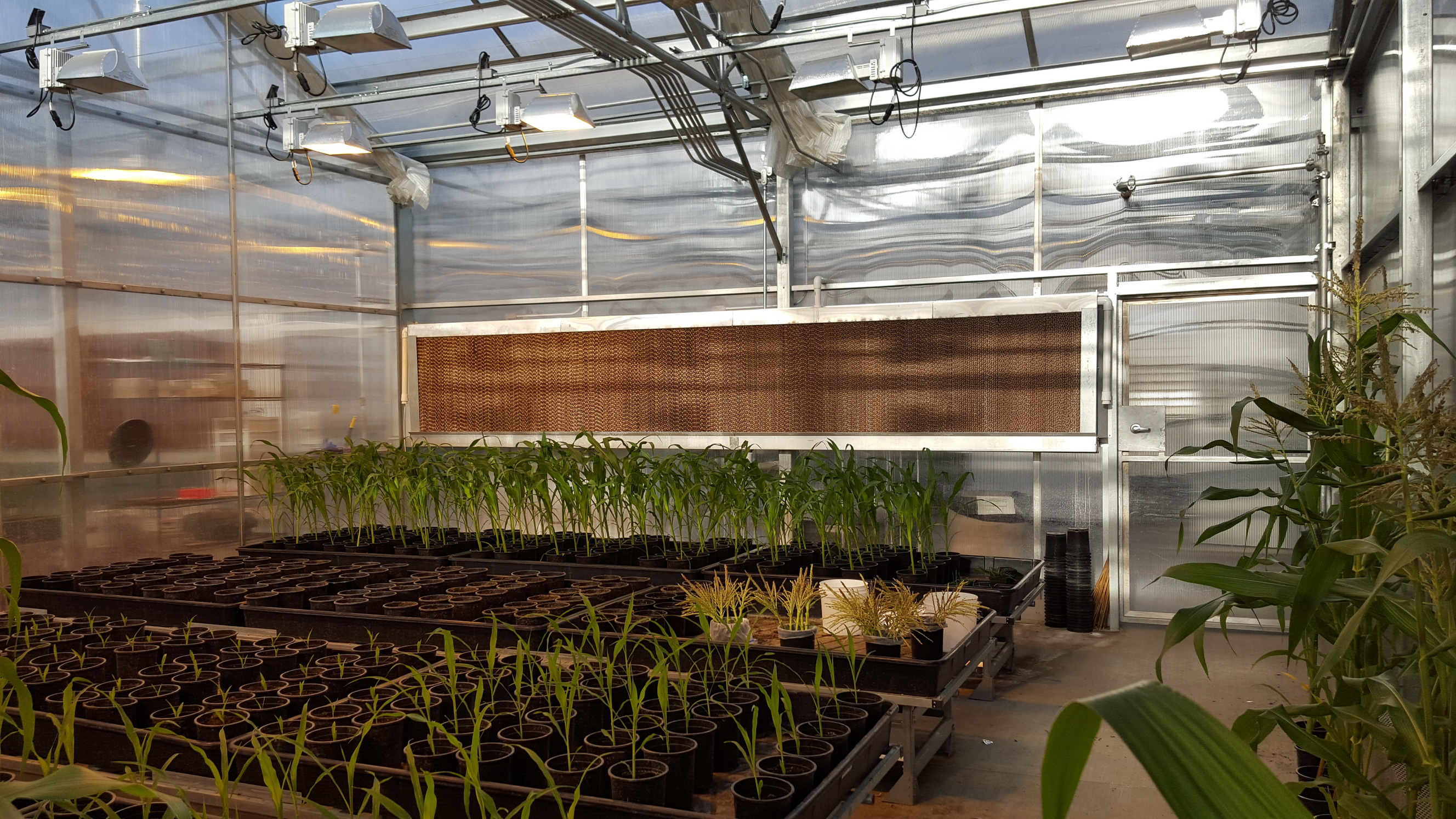 Previous
Client's Testimonial
Sunridge Nurseries is excited to announce that it has embarked on an expansion project that will increase their overall production area by an additional 7 acres of greenhouses and shade houses. These state of the art, Agra-Tech solar light ranges will come equipped with the latest technologies in greenhouse climate and irrigation controls. By incorporating higher gutter heights, ridge roof vents and internal shade curtains, coupled with energy efficient double wall polycarbonate coverings, we expect to shorten our crop time on potted grafted vines and do it with fewer energy inputs. Other features include the addition of HAF fans and light diffusion in the polycarbonate coverings which will allows us to grow at higher crop densities without sacrificing plant quality.
The expansion project will increase our overall capacity by 2 million potted vines under a protected insect free environment. This, along with all concrete flooring and roadways throughout the entire project and our continued use of all metal benching, will help to provide for a more disease free growing area. The ability to wash down benches, floors and walkways with disinfectants both before and after vines move thru the facility is a critical step in keeping the vines free of unwanted diseases.
by Michael Vietti
Read the Blog: Sunridge Nurseries Undergoes Large Greenhouse Expansion
Sunridge Nurseries
Bakersfield, CA