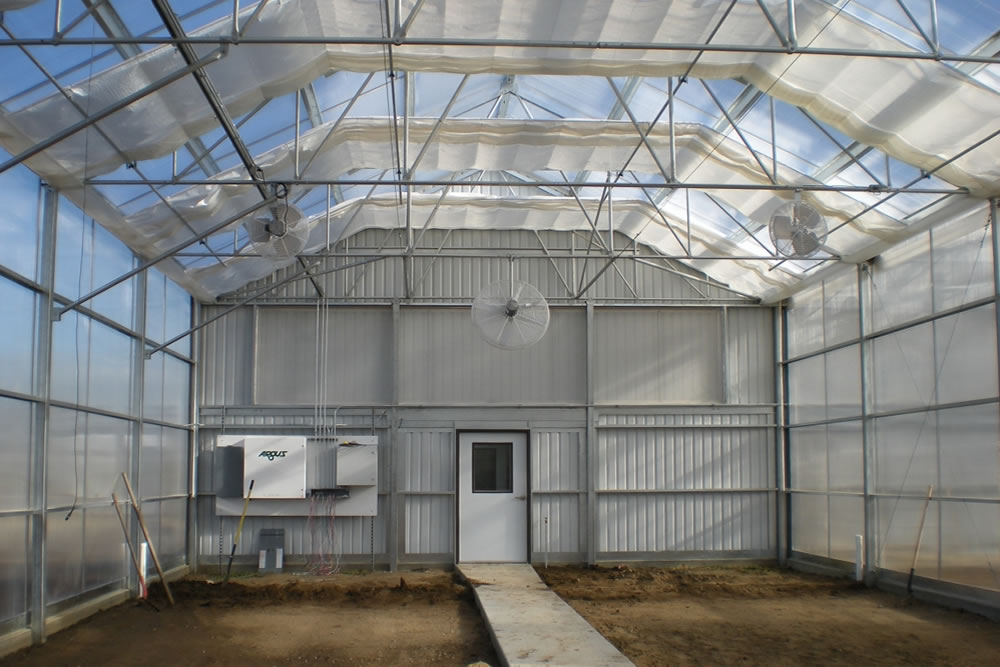 Positive-pressure greenhouses fulfill research station's need.
The Lindcove Research and Extension Center (LREC) at the University of California is the home of a program that's responsible for the introduction, therapy, pathogen testing and distribution of germplasm to the citrus industry and researchers of California and other states. Since the 1960s, when the first Citrus Clonal Protection Program (CCPP) trees were planted at LREC, the CCPP has found it necessary to move its operations from open field plantings to protective screen structures and, finally, to positive-pressure greenhouses. The goal is to keep harmful insects away from valuable germplasm.
"The budwood tree sources we are protecting are of high value because they require years of investment in comprehensive therapy and testing, as well as multiple years of fruit and growth evaluations for their establishment," says Georgios Vidalkis, director of the CCPP that sponsors the greenhouses at LREC. "In addition, these trees distribute about 35,000 buds per year, which translates to millions of field trees produced by nurseries throughout the U.S."
Greenhouse growers looking for similar protection can learn from the experience at LREC. To provide protection at this particular site, CRB contracted Agra Tech to design, manufacture and construct positive-pressure greenhouses. These greenhouses use positive-pressure cooling to prevent insect entry. Key among the project's requirements was the need to connect the lab directly to the greenhouse. The lab needed to be an entirely sealed and safe environment.
Agra Tech's engineers designed and incorporated entry vestibules, which safely seal and connect the structural elements. One greenhouse was built primarily to house and grow citrus rootstocks for propagation and re-propagation of the budwood tree sources. The other will be utilized for the maintenance of a duplicate collection of varieties.